And no, we don't mean the fattest most important Vogue magazine of the year.
We call our small travel dilemma, The September Issue. It just sounds so glamorous! Haha!
We know it's been 3 weeks since our last post and we super duper apologize for that. A lot of things happened last September and mind you, they're good things! So, nothing to worry about!
Last year, we made a pact that this September 2011, we're going to explore Southern and
Eastern Africa
. Macy contacted her friend

David

of

Tour Organizers

(he has his own travel blog btw, a must-read!) to inquire about a private tour of Africa. There should be ten or more passengers for them to organize one for us, so as early as January, we tried inviting friends... young ones... for a fun-for-sure trip! Unfortunately, that didn't work out. We then tried inviting older ones just so we can form a group. That also didn't work out. Obviously our private tour didn't happen.
Next is Plan B. Join Tour Organizers' existing African Safari Tour. Their tour was only for June 2011 and it clashes with our schedules. September was our only travel time for this 2nd half of the year. Not happening!
Next is Plan C. Go to
Russia
. We couldn't remember how
Russia
came about. It's not even next to
Africa
on our list. But still, we made it our next destination. We started planning, researching on their visa requirements, asking our travel agent for good deals and such... but at the back of our minds we know that we're both half-hearted with this trip.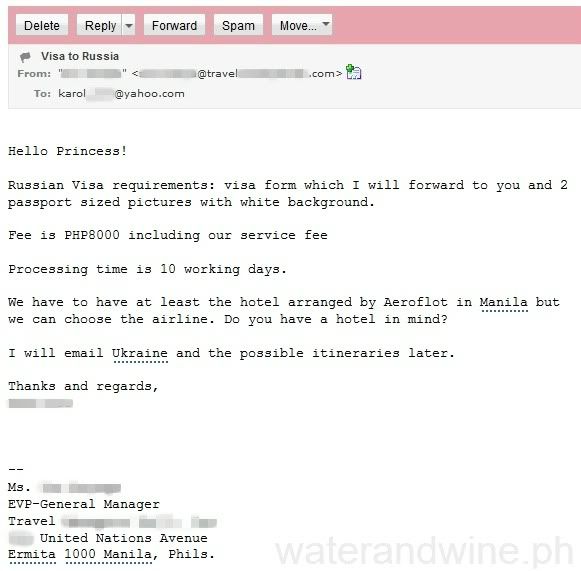 We didn't want to force
Russia
into our plans just because
Africa
didn't push through. It's just not right. So
Russia
, better luck next time.
How could this be happening?! Everything that we planned ended up in shambles! Okay we're exaggerating; it's not as if the end of the world is near. Haha! But we must admit, we were a little sad. Drama!
So we talked, came up with other destinations, talked some more and finally reached a decision... Split. We thought that it's better for us to split and travel without each other. It's a mutual decision just like lovers breaking up. But no, we're not breaking up and no, we're not lovers hahaha! We realized that we got families too, you know! And we already spent this year traveling with each other anyway.
So, Karol spent the past weeks celebrating her mom and sister's birthdays in Vietnam, Hong Kong and Macau.
Macy, on the other hand, needed to be in the UK to attend to some personal matters (but spent most of her time sight seeing).
So there, now you know why we've been on hiatus most of September. And now that we're back we promise that we'll blog all about our trips real soon!