For our Bali trip, we decided to stay in Ubud -- the heart of Balinese culture. We checked out other hotels and resorts in the areas of Nusa Dua, Kuta and Seminyak (all too touristy), and realized that Ubud is the place to be if you want REAL Bali.
We chose Kamandalu, a 5-star all-villas boutique resort located in the midst of Ubud's terraced rice paddies.
This is the entrance to the main lobby.
photo from kamandaluresort.com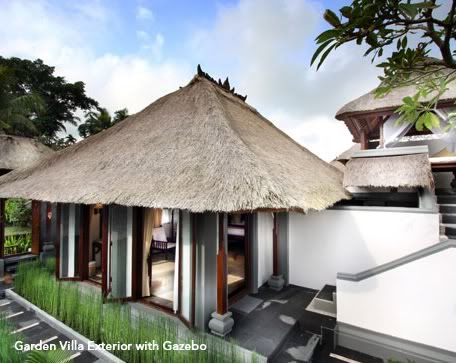 photo from kamandaluresort.com
After checking-in, we agreed to get out of our nest and spend the afternoon swimming in the resort pool.
You might want to watch this video tour of the resort on YouTube:
For other serious resort info such as rates, villa categories etc that you want to know, you can visit the resort's website:
Kamandalu resort and Spa