Aside from getting a nice, even tan in the beaches of Cebu, another thing one must put on her to-do list when visiting the city is to check out the Joanna Lhuillier store.
By British Designer, JML or Joanna Maitland-Smith Lhuillier, her bags are made of materials sourced from all over the world sewn together by skilled Cebuano artisans. They are sold all over Asia, US, Canada and the UK. Here in the Philippines, you can find her bags in her stand-alone shops at Shangri-la Mactan Resort and Makati Shangri-la Hotel. You may also visit http://www.jmlhuillier.com.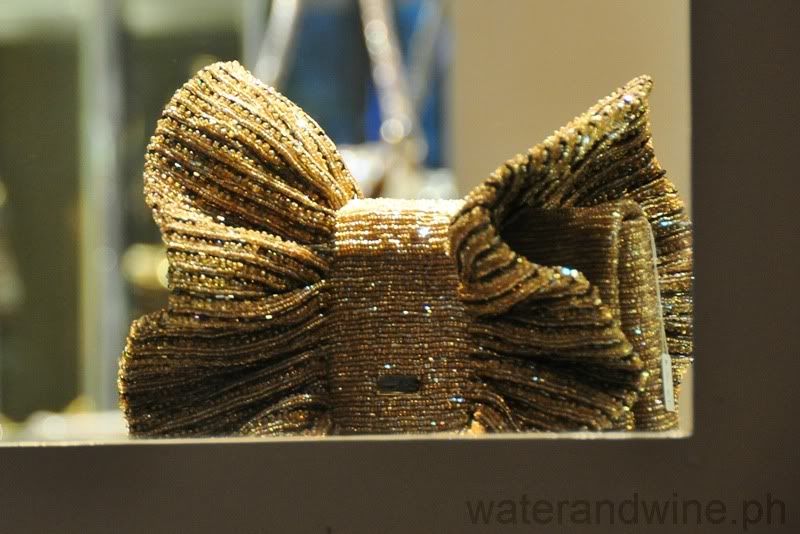 So when Karol went to Cebu, it's definitely more than just a tan she got-- something fine and good-looking, not to mention, close to her heart...

A UNION JACK MINAUDIERE!!! Haha!
But what sent Karol's heart a-fluttering was the Union Jack detail that reminded her so much of London. London is our favourite city in the world. Its diversity, old world charm, artsy vibe and modernity make London different from other cities on the planet.
Elizabeth Barrett Browning may have expressed her feelings through her lovely poem, but allow us (so-so bloggers) to show you stuff bought through the years as we pay homage to the city we love the most. These things symbolize our 'undying love and devotion' to the place famous for its bridge that went falling down, London.