We're giving away this loot! Hooray!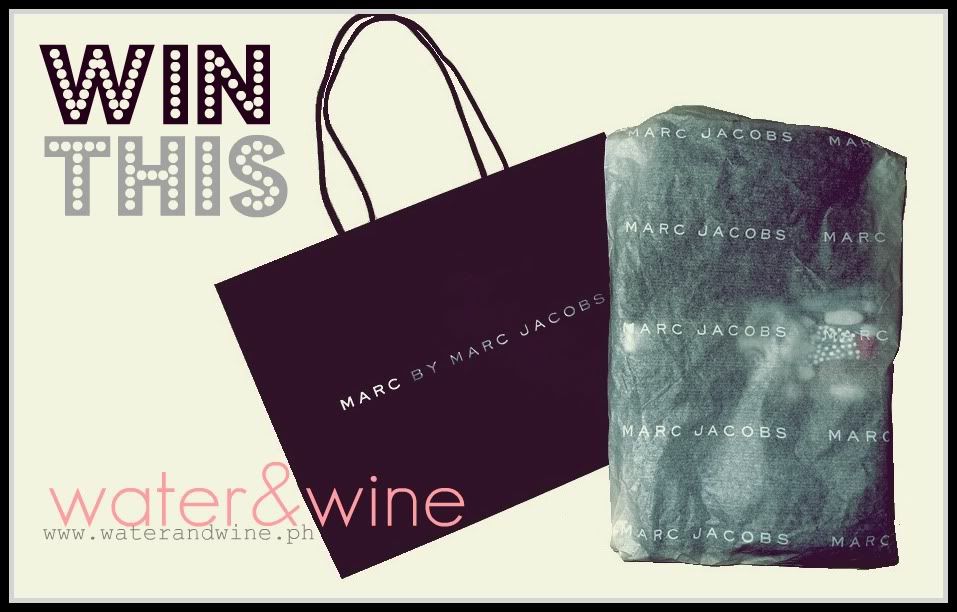 With all the DTI fiasco about requiring bloggers to get hold of a permit for blog giveaways, we're doing one now before it's too late! Heehee!
Now what is inside that paper bag?
One winner will get these: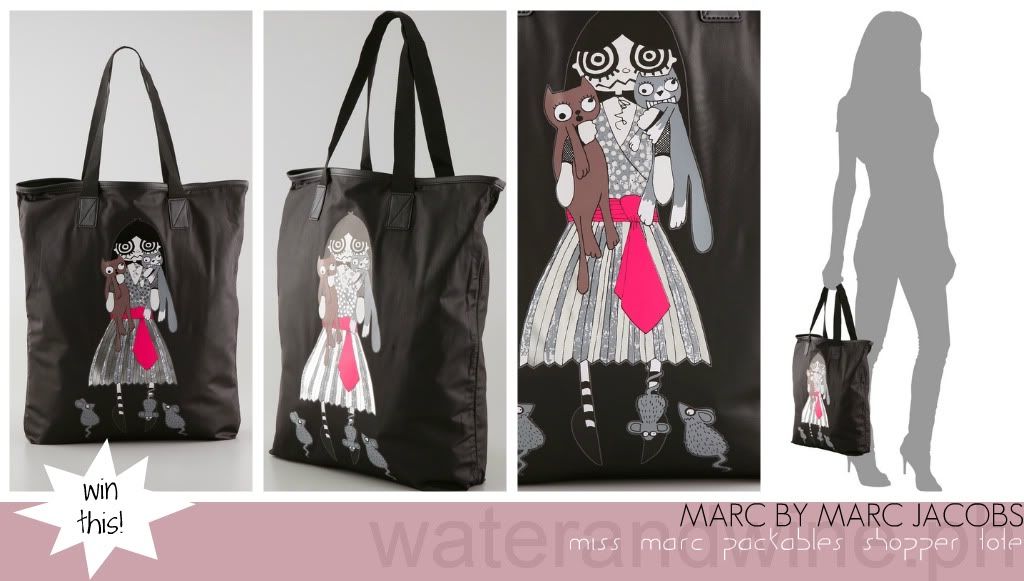 A packable shopper perfect for travels!
Lightweight but durable and roomy enough to carry all your essentials
17" x17.25" x3.5"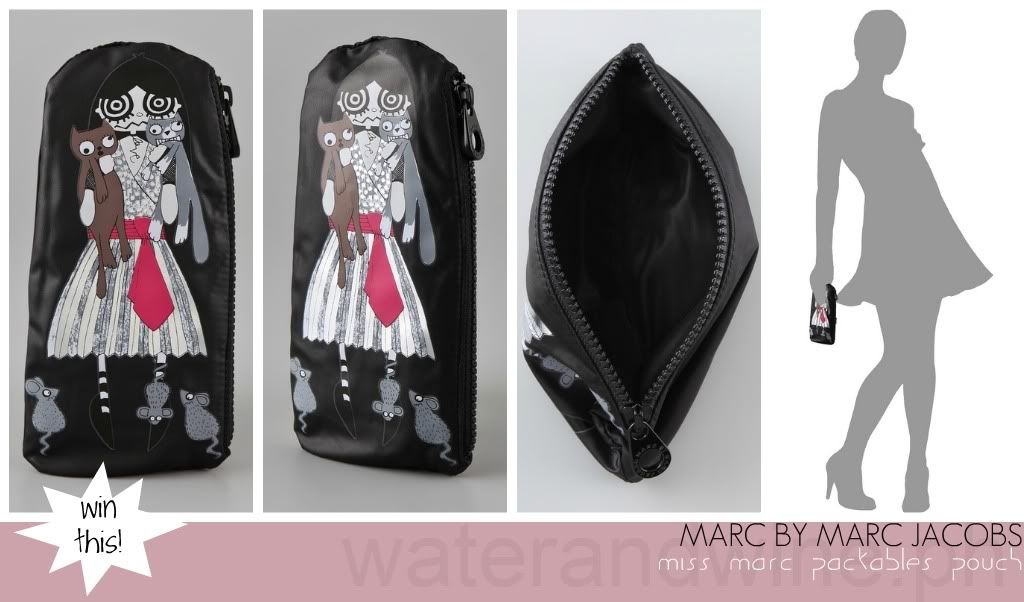 and a pouch to match!
Can be used to store your cosmetics, gadgets, or what-have-yous.
4" x 9"
Both are from the recent Marc by Marc Jacobs collection (read: not on sale! HAHA)
How to join?
Don't worry, we won't give you a hard time. We won't make you answer questions like why you want it, or why you think it's great. We understand, really. If you ask us the question Why do you like to drink mango juice?, we're the type who'd most likely answer with "What the...!? We like it because... we just like it!?!!?"
So it's this simple... just do any of these three:
"Follow @waterandwineph and tweet this to win the Marc by Marc Jacobs loot!"
(don't forget to mention us with @waterandwineph, or else we won't know you tweeted)
2. Like us on
Facebook
, and post anything on our wall that refers to this giveaway. It's totally up to you what you want to say, we just need to know that it's for the giveaway, heehee! Oh, and posts like
"Macy and Karol, you two please shut up!! -Marc Jacobs"
is totally NOT allowed HAHAHA.
3. Add us on Google Friend Connect (Join button is on the lower right sidebar of the blog) and leave a comment on this post. Anything. Again, "
Macy and Karol rot in h*ll... with Marc Jacobs
" won't be counted.
If you decide to do all three, then it means you'll have 3 entries, and a bigger chance of winning!
We'll randomly pick one winner by the end of this month! We'll send the loot by mail so make sure you do have a
Philippine shipping address
where we can send the prize.
Good luck! Share this to your friends too! (But honestly if you share this to your friends, there will be more entries and your chances will get slim HAHAHA but then you can still do it for friendship's sake.)