When in Hong Kong and can't decide on where to dine or spend a quick night cap with your friends or family after all that shopping, head to Lan Kwai Fong and be ready to have fun! Lan Kwai Fong is Hong Kong's dining and clubbing district and can be found in Central. Come Halloween and New Year's Eve, people troop to Lan Kwai Fong to celebrate and get crazy.
And whenever we have the opportunity to celebrate birthdays in Hong Kong, we find ourselves trooping
to LKF to what else- get crazy!
But before all that we sort of have this tradition of concocting a 'Hotel Room Surprise' (and blogging about it now for everyone to read means we can't do it anymore as a surprise in the future hahaha). We, Karol and Macy, would always be in charge of this crazy and immature idea. Everything would be planned- the cake, candles, decors and other birthday stuff and this would often mean overweight luggage even before reaching HK.
2009
In August of 2009, we celebrated the birthday of our friend, Lyd. We brought party decors all the way from Manila instead of buying them in HK, where they would cost more. We got everything from SM Department Store's Toy Kingdom.
2011
We did the same for Mike, January of 2011. We opted for a Cars-themed party, complete with utensils and party hats!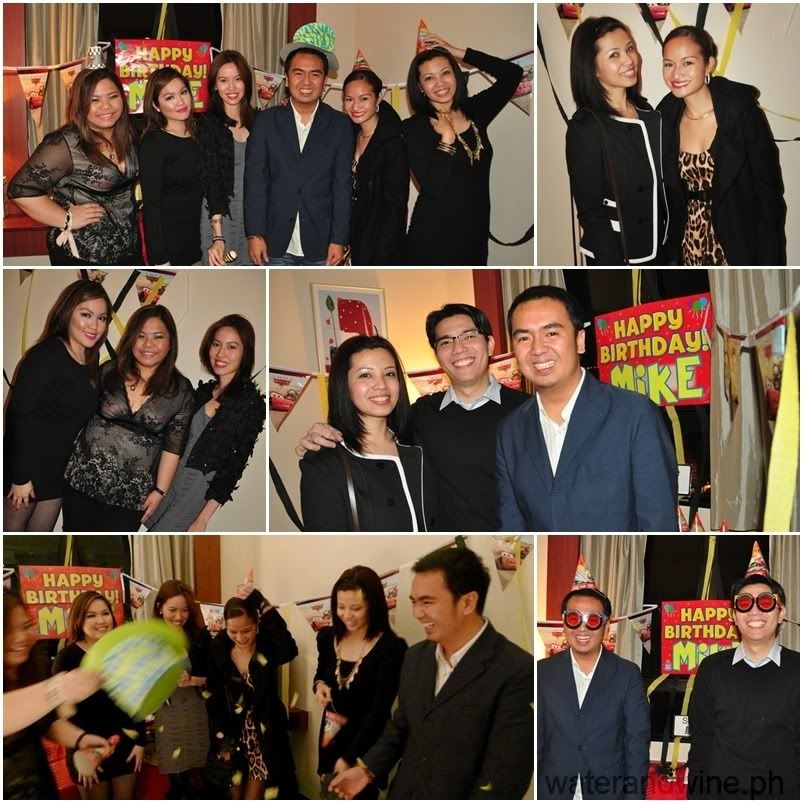 Then off to LKF! We had a hearty dinner at Beirut Bar and Restaurant, where we made the celebrants pay. Hahaha. On the first floor is where you'll find the bar and on the second floor is where their restaurant is. Beirut serves fine Lebanese cuisine, and the smiles of the Filipinos who work there definitely complement the good food. We highly recommend you try the Kibbeh Shameyich. Their Mixed Grill is also good if you want to have a sampling of their kebabs and skewers. Their Tabbouleh blends well with the Hommos paired with the pita bread, so don't forget to try that too. You can check out their menu here.
2009
Their food is that good, for us to go back 2 years later for Mike's birthday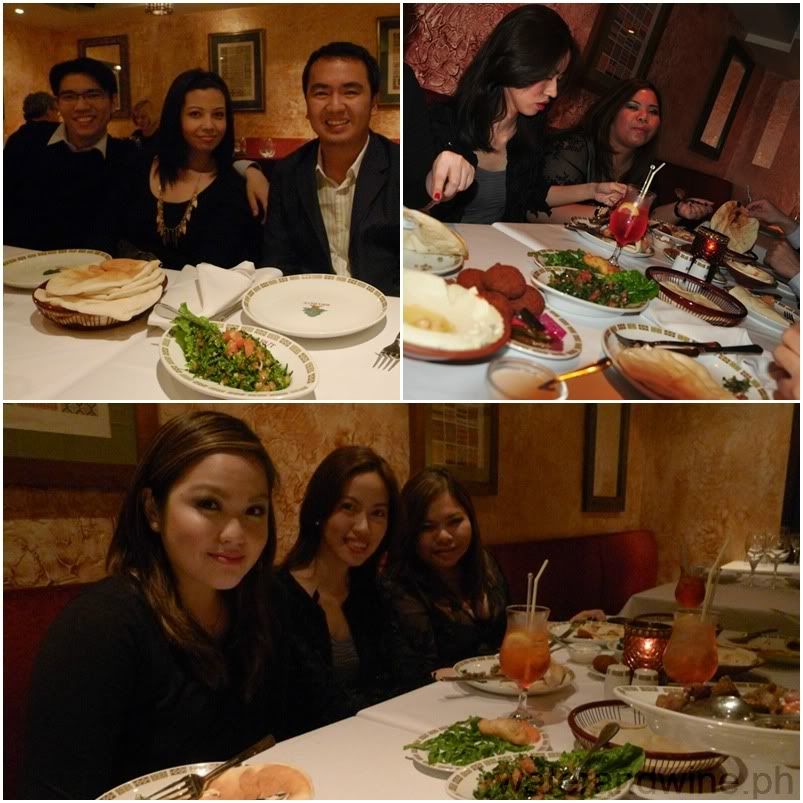 Then, we partied our hearts out at Zinc Bar --just a short walk from Beirut! According to HongKongBarsClubs.com,
"everything from top to bottom is decorated with top of the range, expensive furnishings, from the Bose sound system to the giant antique bells that dangle over the dancefloor which is rumoured to be worth a whopping $200,000".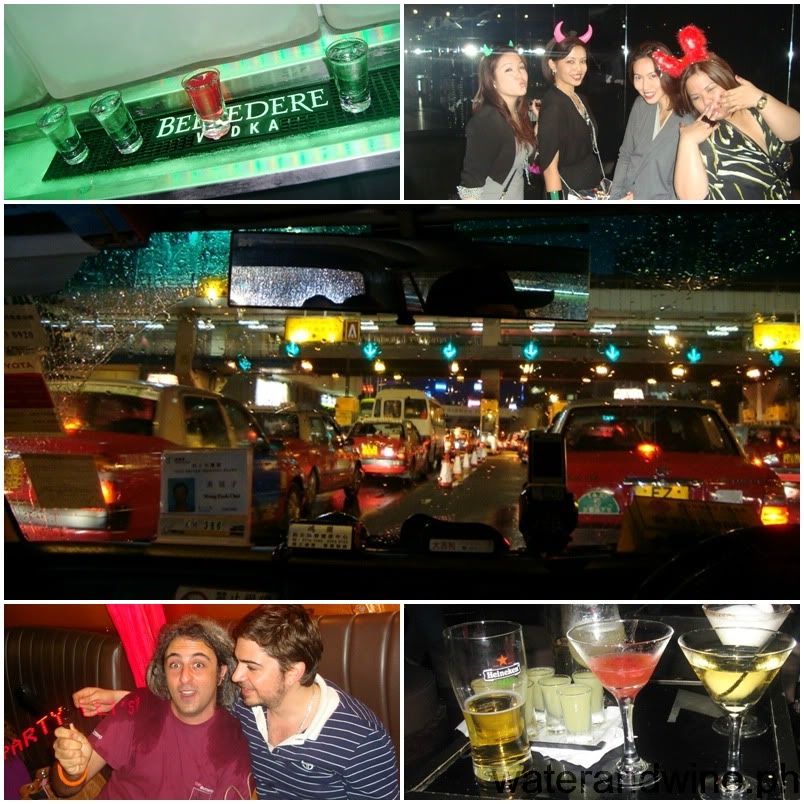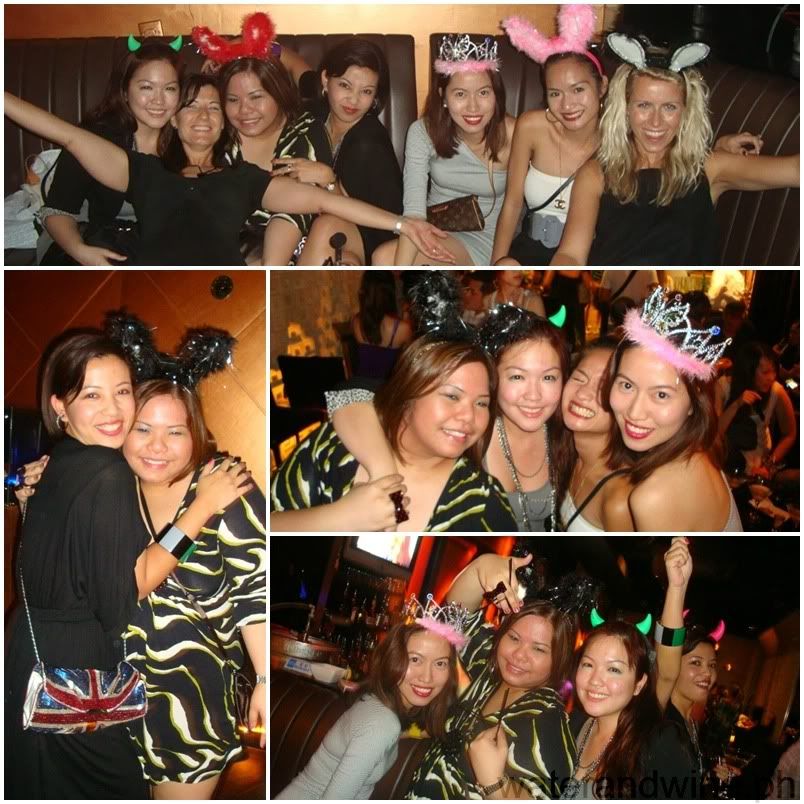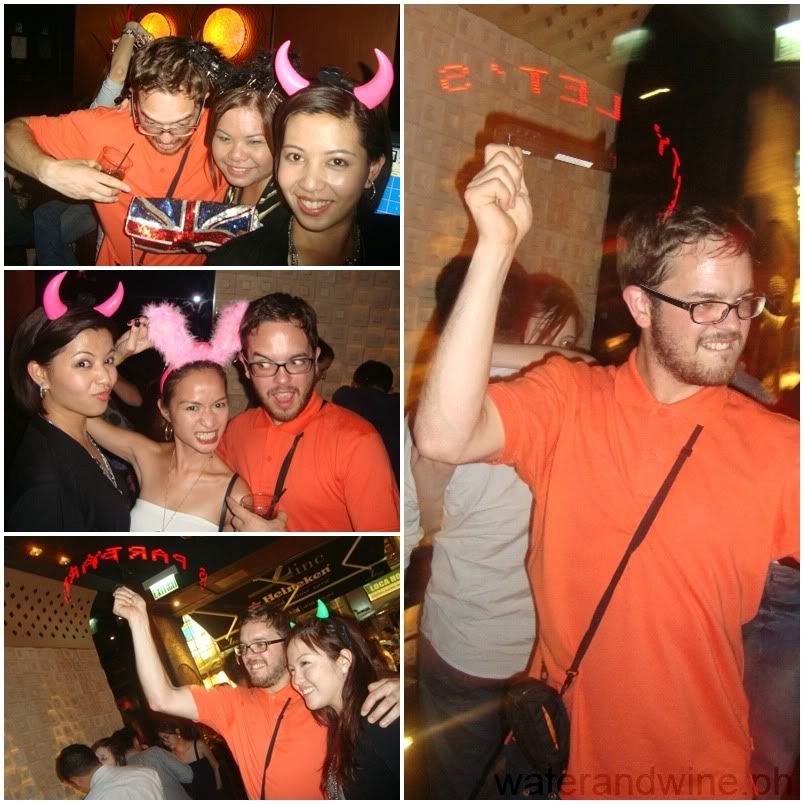 2011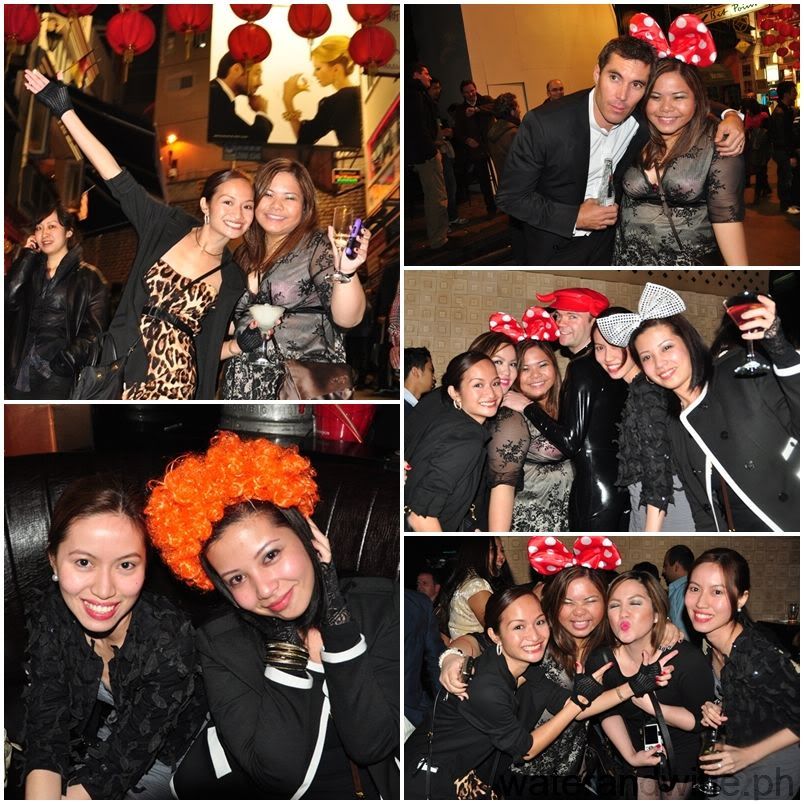 Note: Wigs, bunny ears, devil horns and bow head bands were all bought from a vendor in LKF :) Yes, we were not able to resist those useless stuff but what the heck, they were a fun addition to our celebration!
Beirut Lebanese Restaurant
27 D'Aguilar Street, Lan Kwai Fong, Central
Zinc Bar
35 D'Aguilar Street, Lan Kwai Fong, Central
Click here
to see Beirut on Google Maps' 360deg-view. Zinc is the fourth establishment to the left.