Aside from
Palma de Mallorca
, Ajaccio in France is another one of the three stops for our Costa Luminosa Cruise.
We didn't know much about Ajaccio except the fact that it's in the island of Corsica. We didn't know what to expect either, but after a few Google searches about the place, we saw these pics of Angelina Jolie and her daughter Shiloh spending one summer morning shopping in the island capital.
Hmmm, this must be a soshal summer spot for celebs! Haha!
So, when Macy did our itinerary, she made sure to include some sosh time. Haha. We seriously allotted enough budget for some ridiculously expensive wine and cheese (which we won't really buy on an ordinary day), and planned to just sit on the sand and witness the sunset by the shore.
The ship was supposed to arrive at 1PM and leave at 7PM. A total of 6 hours for us! We decided to have lunch at 12noon so that we can get through the immigration (one of the hassles for us Filipinos is having to present our visas all the time) and go ashore right away.
While having our lunch, an unusual announcement was heard all over the ship. It's in Italian (it can be a bit frustrating that Costa always always make the announcements in Italian first) and obviously, we didn't understand. We heard most of the passengers groaning, while giving looks of disappointment. We were like "Whattt!?!??! What is it???". We had no choice but to wait for the notice to be announced in French, then in another language, and then finally, in English! During this time, most of the passengers have settled down already. There weren't a lot of English-speaking passengers on the ship and we were probably the last group in the dining hall to react (Imagine us saying in unison "ANOOOO?!" while all the others were already back to eating their lunch). HAHA.

The announcement: The Corsica Port Authority denied us from entering Ajaccio because of safety reasons. According to them, the waves were too strong.
WHAAAAAAT.
The ship was supposed to stay anchored not too far from the port and we were supposed to get there by small tender boats. Apparently, the waves were too strong for that setup and they said they didn't want to risk it.
We were this close.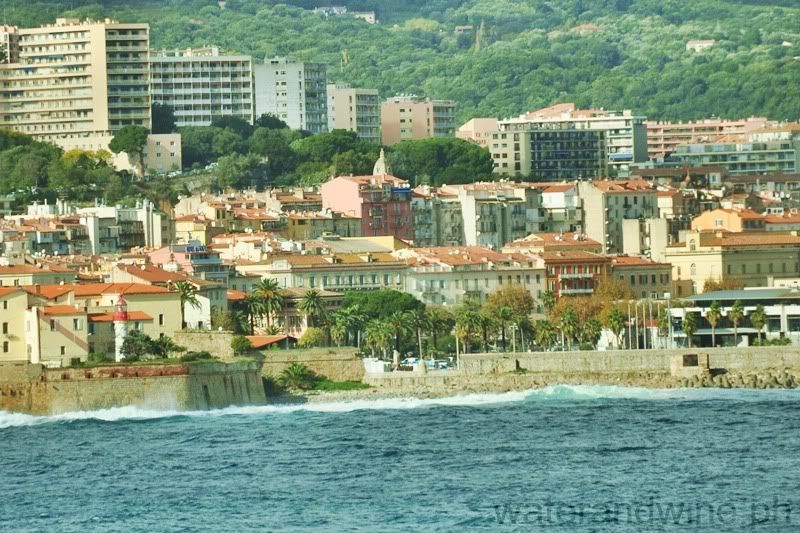 We couldn't do anything but to just take photos of Ajaccio from afar.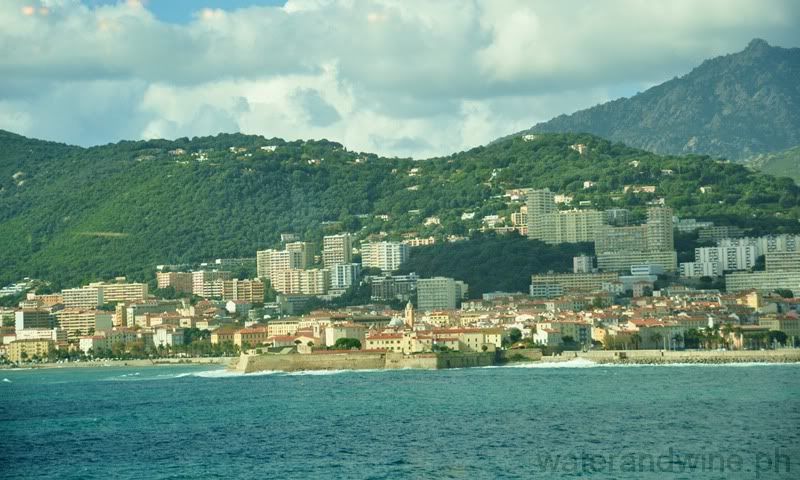 And seriously the waves weren't even that bad.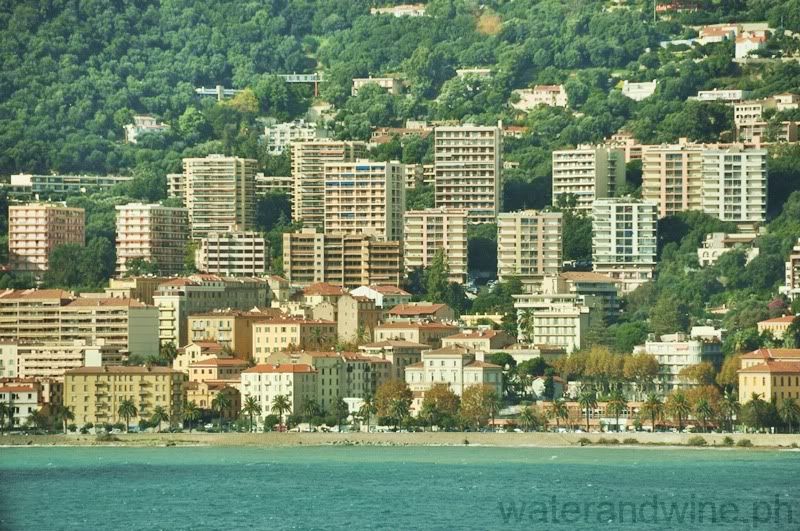 We asked the Filipinos working at the ship if this kind of situation happens a lot. And they said no, it doesn't. They said we were, in fact, so unlucky because we joined a short cruise with only 3 ports of call and one even got canceled. Okay thanks for rubbing that in! Haha!
When we got back to our cabin, Karol wondered if we'd be getting a refund. We were laughing about the idea of a refund but later on we realized we're serious HAHA (unlike the
Venice Walking Tour
and the
Palma de Mallorca Souvenir Photo
).
Karol: Go, call and ask the concierge if may refund!
Macy: Ayoko nakakahiya!!!
Karol: What if meron? Sayang! Besides di naman nila tayo makikita ulit, who cares if nakakahiya!
Macy: Fine Hahaha.
Of course, they didn't give out refunds. BOO.
We had no choice but to spend the whole day aboard. If there's one thing that made us really happy that day, it was this guy who was walking around the ship in trunks and Nike Shox. Haha.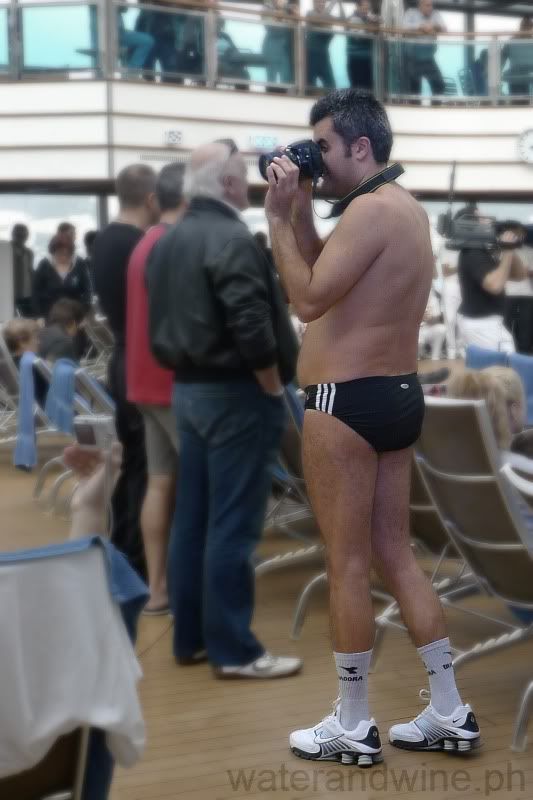 Because of what happened, we've also confirmed our belief:
If you don't want to jinx a trip, don't talk about it on Facebook before leaving!!
We're not superstitious but we don't really talk about a trip or tell people about it unless we're already there. We believe that even if we have already prepared and booked everything, a lot of things CAN happen that might cause a trip's cancellation. You know how things end up not happening if you really plan or get excited about it? Kinda like that.
Except for this one time... when Macy commented on one of Karol's photos and said "Bagay yung outfit mo for Ajaccio."
And we vowed never to do it again. EVER.