We're starting this series of posts that we decided to call "1001 Things We Did Before We Die". We originally wanted to name it the "501 Things We Did Before We Die", but we got scared that we might reach 501 by the time we're 40 years old. So, we agreed to make it 1001 just to be sure we don't die anytime soon.
The idea started when Macy got this 501 Must-visit Destinations travel journal from Fully Booked. Karol said the idea is ridiculous because one will just end up getting depressed looking at all those places, knowing that it's impossible to accomplish everything.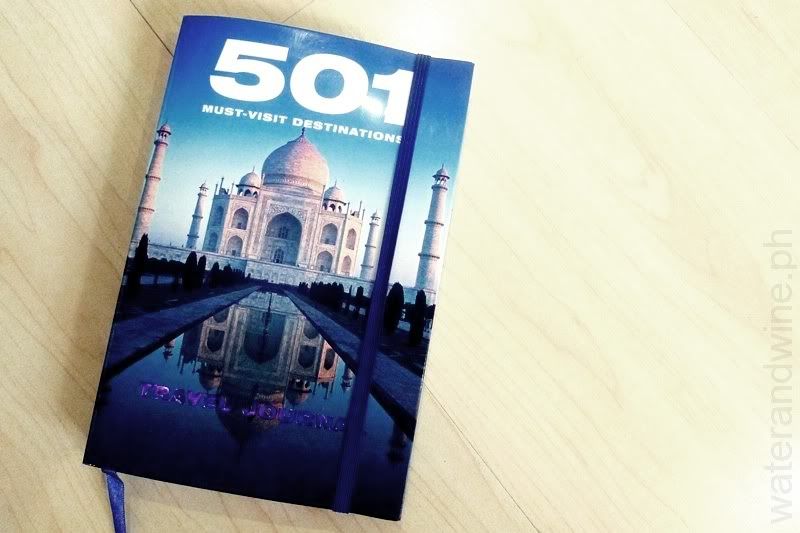 Macy's Travel Journal. Please excuse the doodle on the cover. Macy can be like that sometimes.
As fate would have it, Karol got the book version last Christmas as a gift from RCBC (what the ef happened to banks giving out umbrellas and canvas pouches for Christmas!?!?!). It's like we're born to fulfill a mission that we can't just ignore. Hahaha.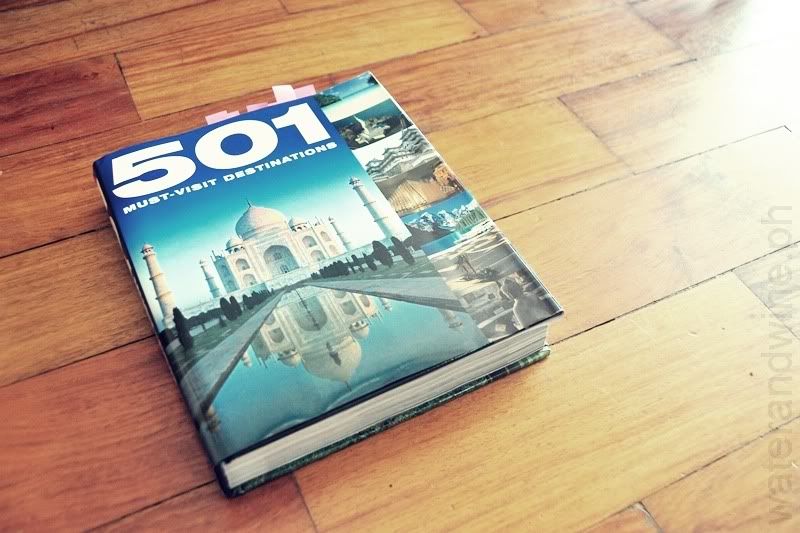 Karol's book of 501 Must-Visit Destinations

Together, we found ourselves ticking every check box and marking every page of places we've been to.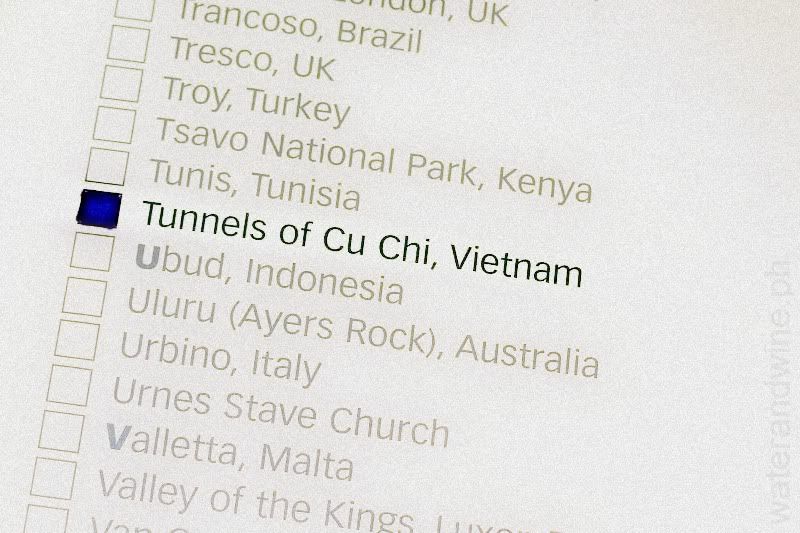 We all know how many 101, 501, or 1001 lists there are already, and so to avoid confusion, we figured we'll just make our own list for ourselves. And to make it less depressing, we'll list down the things we already did (in no particular order!) instead of whining over things we haven't done. Without further ado, here is the first on our list!