Karol went to Amanpulo, a popular beach destination for celebrities. The likes of Mariah Carey, Tom Cruise, Robert de Niro and the Prince of Wales are said to have visited the place. We all know how beautiful the island resort is, and we all know that the service is impeccable. So we won't get into that anymore.
Amanpulo, Pamalican Island, Palawan
While Karol was there, she was told that the most requested activity on the island is their Beach Barbeque Dinner. She was handed a reservation form, and was shocked with what she saw.
Owwwkay first, with the price. PhP15k for a BBQ dinner for two made her think it's a Shih Tzu with PCCI papers they are going to grill (she hoped not). But yeah aside from the obvious, one more thing shocked her and Macy. As soon as Macy saw the form, her first reaction was… "Chakey ng font!!!" OMG Tempus Sans! And this explains why we decided to come up with this blog post.
Here are 5 that made it to the Top Fonts that Must Die:
5. Tempus Sans
Tempus Sans made it to the list! This is the sister of the Papyrus font. It is not that bad, but it's just not the type that you would expect from a luxury resort like Amanpulo. I betcha Mariah didn't like it.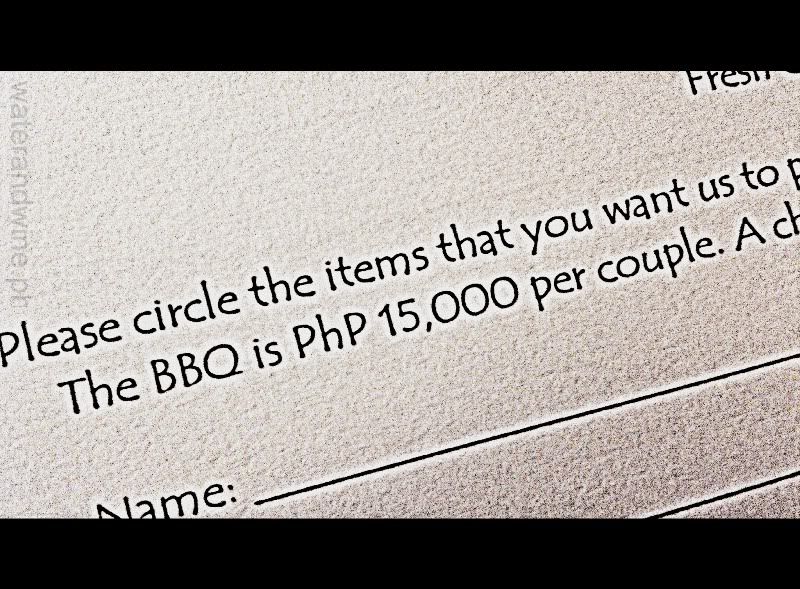 No thanks, I don't have the appetite for some BBQ. -Your Guest
4. Lucida handwriting
You know how they say the students of Assumption College have this recognizably neat handwriting? One thing's for sure, Lucida did not graduate from Assumption.
Mharlon and Bhebz!! It's so sad that I can't make it on your wedding day as I have already scheduled something on that day... I am scheduled to have a fever!! Best wishes though. -Your friend
3. Brush Script
Scripts are supposed to be classy and elegant. What happened here? Brush Script in ALL CAPS is just so… uhmm… we can't find the right words to describe it.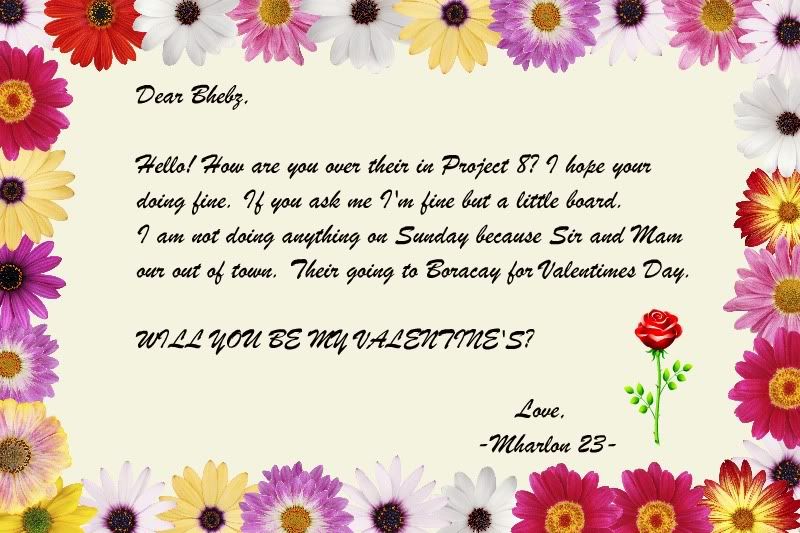 I'm sorry Mharlon pero di kita type! Yun lang! -Bhebz
2. Curlz
We love cute things, don't we? Curlz is supposedly cute, but it just Tries.So.Hard. It's swirly spiraly ugly!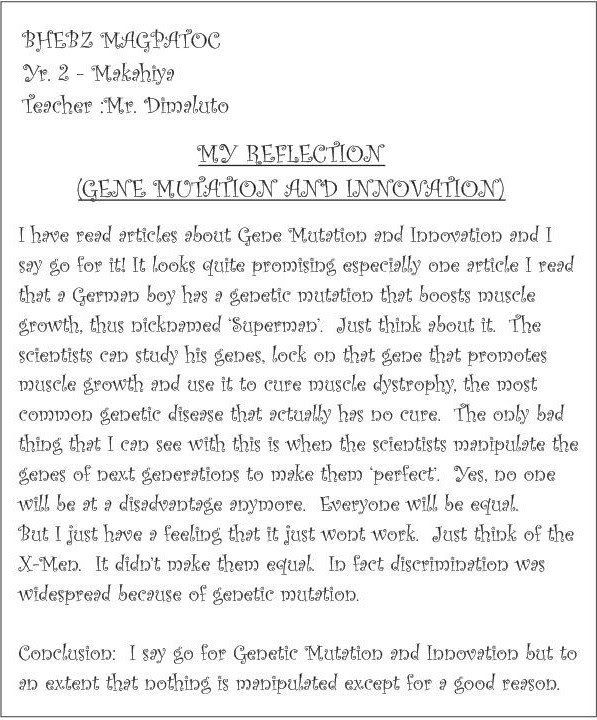 5 points for composition, 5 points for content, -15 points for presentation. Total score: -5
-Your teacher
and now... the font that made it to the top! Everyone's favorite!
1. Comic Sans
For some unexplainable reason, everyone uses it. You see it everywhere. And it's not even pretty. It's about time we ban this font. Delete it from your files and forget that Comic Sans ever happened because with this type of font, you won't be taken seriously by your boss… unless you're Winnie the Pooh.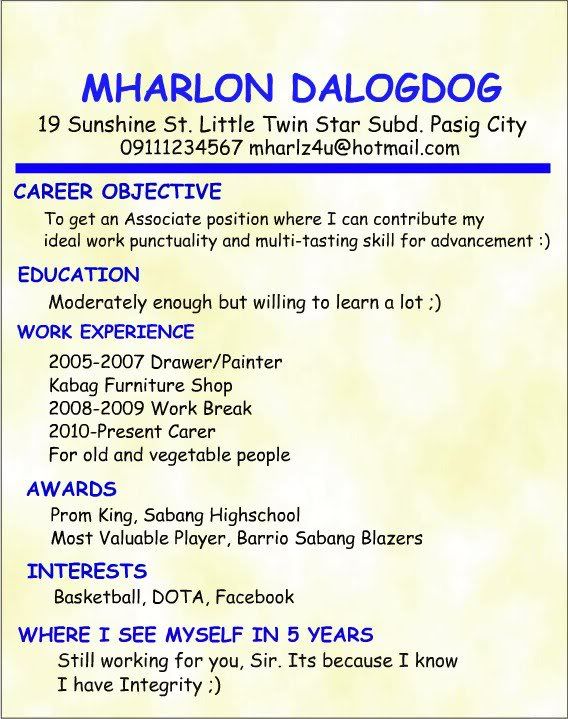 We appreciate the scented paper but I'm sorry, we cannot proceed with the processing of your application.
-the HR Manager