We were ecstatic to discover that Samantha Brown's Passport to Europe: Madrid episode, which aired in 2005, mentioned La Barraca as the maker of the best paella in Madrid. We were like "Hah, we've been there, high five!"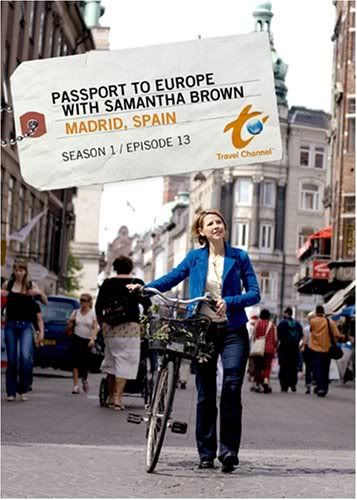 In 2007 while in Madrid, we decided it's a must to eat really good paella. Since we didn't do any prior research and it was just a we're-not-doing-anything-special-for-lunch-so-lets-think-of-something decision, we just asked a local if she can recommend a good Paella place. The local immediately pointed us towards La Barraca. We were not convinced so we asked a few more and they all said the same so we figured it must really be the place to go. It's just a short walk from Gran Via where our hotel is located, but we kinda had a hard time finding the place. They don't have any screaming signs and it doesn't look majestic at all from the outside.
Looking back at our photos plus a visit to their website after learning about Passport to Europe's feature on La Barraca made us realize that we were seated on the restaurant's most famous Original Room. The original room maintained the same Valencian decoration since they opened in 1935. Guess we were quite lucky, to think we didn't make any reservations and just walked-in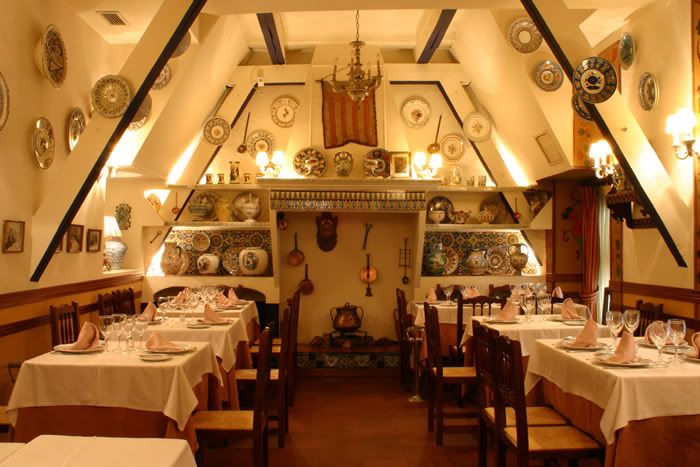 La Barraca's Original Room
photo from labarraca.es
There were 5 of us and we ordered the La Barraca Mixed Paella and Paella Negra, together with a few more starters that we don't even remember. They don't serve the paella on your table and they keep the paella pans instead. They just refill your plate everytime you need it. It was only after we're done eating when we found out we didn't even consume half of the paellas. We were like "OMG ipabalot naten ang left-overs HAHAHA". Of course we didn't.
Also, their food isn't what we would call cheap. Our total bill amounted to more or less 300 euros. They price their paellas per person, not per order. Don't be deceived with the menu if it says the paella is only 15-20 euros because they'd still multiply that to how many you are in your group. Not fair especially if you want to try let's say 3 kinds of paella, because you'd end up paying triple when you will consume the same amount of food anyways. Wtf even the drinking water is not free.
So do they really make the best paella? We don't know. While talking about it before this blog post, we don't remember anything special or extraordinary about their paella. We were thinking maybe because w
e are not constant paella eaters so we couldn't recognize a good one from a bad one. Or maybe because we went for "generic" paellas, and both are like the Filipino Sinigang -- no matter how they're cooked, they all kind of end up tasting the same. Or maybe because even the paellas we have in Manila are equally good.
Nonetheless, it was a good experience for us. And as always, it's not the food that makes a meal good, but the company!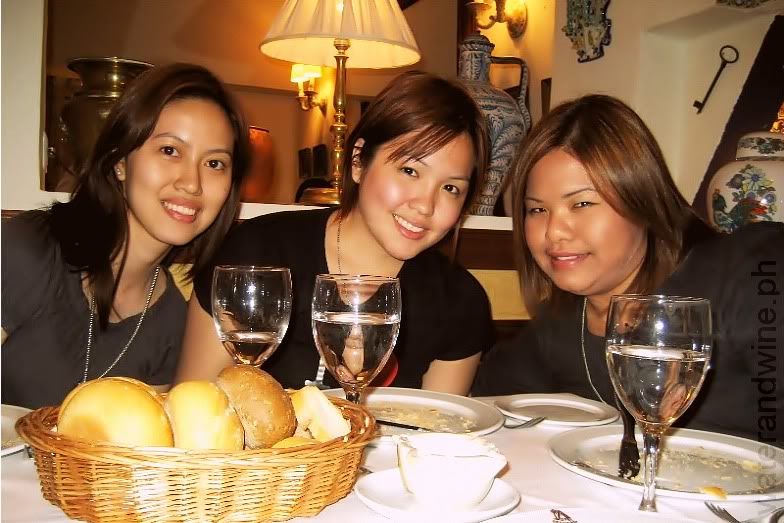 our friends Krish, Cara and Lyd