We find it a bit surprising that even in cities considered as fashion forward, freaky knock-offs still find their way into fashionable foreign shores. It's also funny how you find some clever designs from the original mutate into a fake monstrosity. Say a Speedy wannabe with the chunky chains of the Stam bag all over, isn't that scary? hahaha! Seriously, these are creations of design geniuses and they're not priced as such for nothing. We'd rather buy local or brandless stuff than support those counterfeit producers. Jazzz saying!
Here are some photos we took during our trips. Let's start with an assortment of Hermes Birkins.
From simple knock-offs...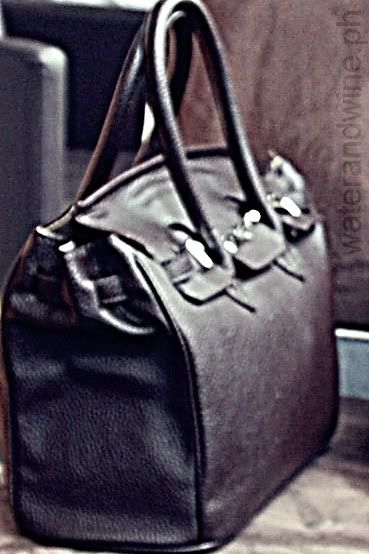 hermes birkin from a market in Shanghai
to deadly crocodile ones...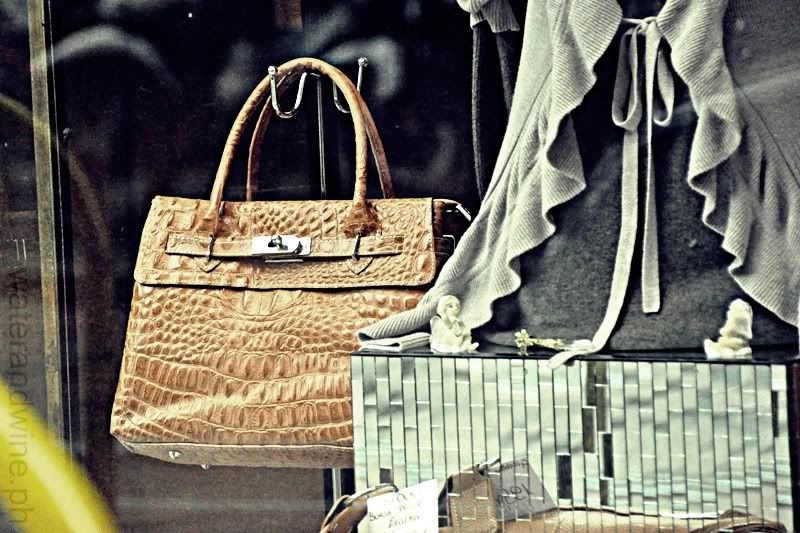 croc birkin in Milan
to the most ridiculous you'll ever find.
monster birkins in Korea
There are all the other premium designer bags as well.
LV and Prada knock-offs in Italy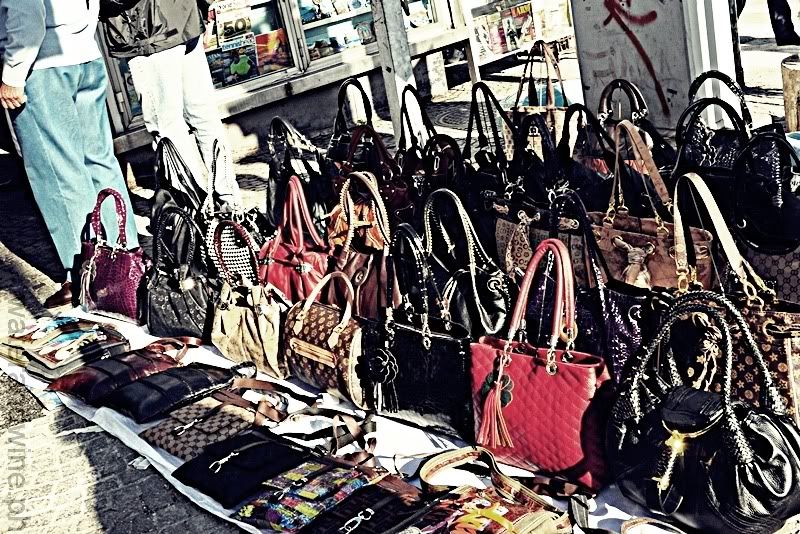 purse galore in Italy
And other sorts of accessories to match!! Haha.
shiny shimmery scarves in Italy
belts at a market in Vietnam
sandals from Cyprus