We just found out that Shell has an ongoing promo for a chance to win a trip to Ferrari World Abu Dhabi.
We were lucky to have been able to visit this indoor theme park before its Grand Opening. The place looks huge in photos but really, it's only like a bigger version of Glico's in Quad (Haha!). Allow us to share some photos that we took.
Just right outside the theme park, before getting in, we saw lots of people wearing their abayas. We wondered how they're going to ride the roller coaster in those
Anyhoo we bought our tickets as soon as we got to the entrance.
The park has lots of activities for kids like this puzzle where they can build their own little ferrari. It's so cute!
They also have this miniature track with toy Ferrari Cars. Look at the steering wheel, just like in real F1 cars.
There were lots of other interesting Ferrari stuff but we will jump to the main attraction... the Formula Rossa, the fastest roller coaster in the world! It accelerates from 0-240kph in 4.9 seconds!
As soon as we got there, our first question had been answered. They provided red hooded raincoat-looking suits with the Ferrari logo for those who are wearing abayas. Kinda like this:
photo from kaboodle.com
They also provided goggles for those sitting at the front.
We thought it'd be really cool if we wear the glasses so we aimed for the front seats. Haha. Here's a video of F1 drivers Massa and Alonso riding the Formula Rossa. Macy took Massa's seat while Karol took Alonso's.
See? Even those F1 drivers' faces were indescribable. We swear we thought our shirts were gonna get ripped. Our faces almost got deformed and we realized the need for a pair of goggles... our eyeballs are gonna pop out if we didn't wear one haha!
To end this post, here's a pair of Ferrari for Tod's driving loafers in yummy red suede that we saw in one of the shops there.
What can we say about this experience?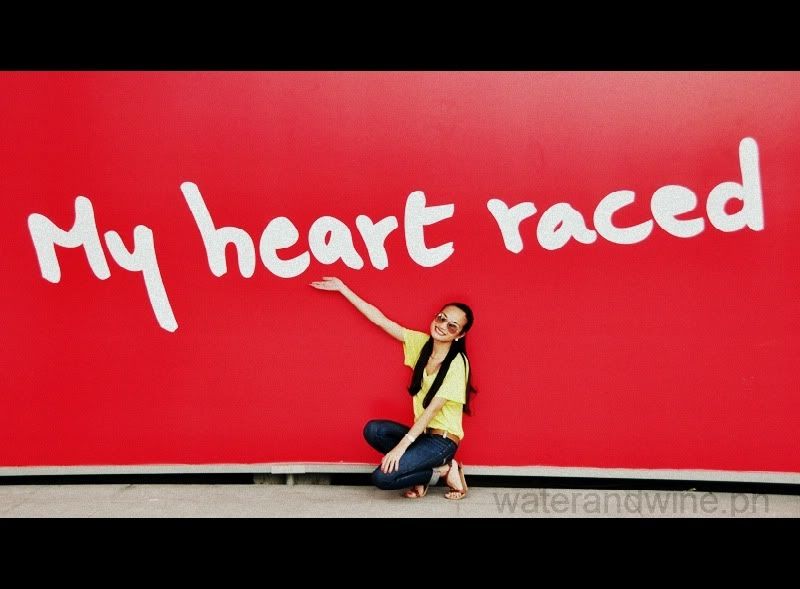 Okay we're not sure if it says the same. We just assumed hahaha.